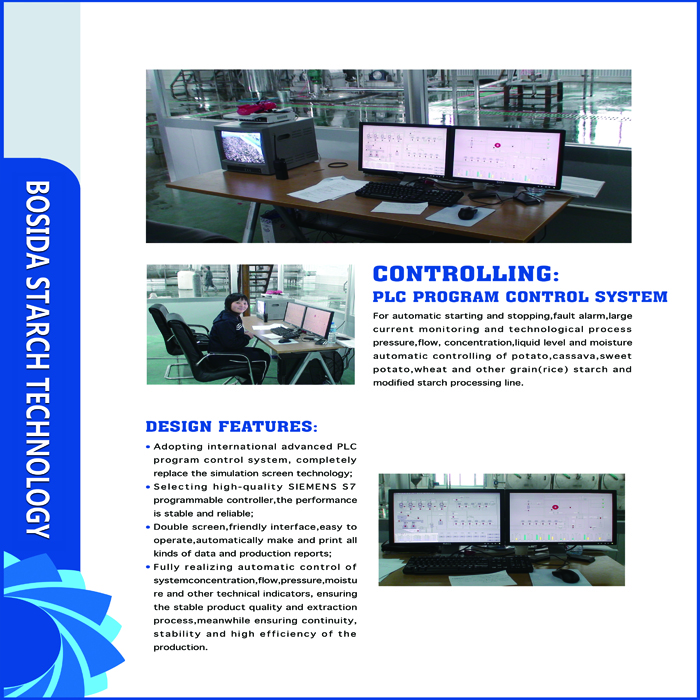 Uses:
To start and stop the production line automatically, to monitor the large electric current, and to control the pressure, flow, concentration, liquid level and moisture during the starch processing.
Performance advantages:

-The PLC controlling system has completely replaced the simulation technique.
-The performance of high-quality Siemens S7 programmable controller is stable and reliable.
-It is easy to operate with double screen, automatically make and print all the kinds of data and production reports.
-It could automatically control the concentration, flow, pressure, moisture and other technical indicators. It ensures the products quality and technical extraction rates in stablenessļ¼Œand meanwhile ensures the continuity, stability and the high-efficiency of the production.
Similar products