In 2016, the annual event, the 11th Shanghai international starch & starch derivatives exhibition (Starch Expo 2016) was held in conjunction with Potato Expo, FPF, FiAC and CPhI China, was successfully concluded in Shanghai New International Expo Centre (SNIEC) on June 23, 2016.
The annual Starch Expo is the only professional starch trade fair in Asia. It was launched in 2006 and has grown with the development of the starch industry in China since then. 11 years of continuous success in China the show has developed into the most important event in Asian starch industry.
The 11th Shanghai International Starch & Starch Derivatives Exhibition (Starch Expo 2016) The total exhibition area was about two hundred thousand square meters. The 3-day exhibitions with over 3,800 exhibitors have attracted over 70,563 visits and created the best one-stop efficient purchasing platform of starch, starch derivatives, pharmaceutical raw materials, food ingredients and food machinery for the relevant industries in the world!
As the most specialized and international starch trade fair in China, the annual Starch Expo has developed into one of the most important events in Chinese and global starch industry,
with a respected reputation around the World. The show attracted more than 200 exhibitors including COFCO, Bei DaHuang, Huaou, GEA, NDC, Foss, Thaiwah and so on which came from the United State, Germany, Thailand, Taiwan, Hong Kong, Italy, etc.
According to the survey during the event, over 80% exhibitor built new business contracts or maintained the clients in the exhibition.
"Starch Expo Shanghai" as the only exhibition held directly by the China starch industry association to participate in the organization of starch and starch processing in the field of professional exhibition, with its consistent style "clear theme, prominent features, pragmatic, innovative", improve visibility and influence in the industry. The professional visitors already see it as the best platform by understanding industry information, grasping market trends, showing the enterprise brand, expanding trade channels and seeking cooperation opportunities.
As our latest research and development production, RU series models for 1000/600 of the super file mill and RS1050 centrifugal screen group were represented at the fair. And meanwhile we introduced our development status and the equipment performance & technical advantage at the each processing stage of the tuber crop starch productions in detail by boards, samples, multimedia and so on. We communicate with the customers in details about the technology of the set projects with the complete engineering of the potato starch, tapioca starch, sweet potato starch, wheat starch and so on.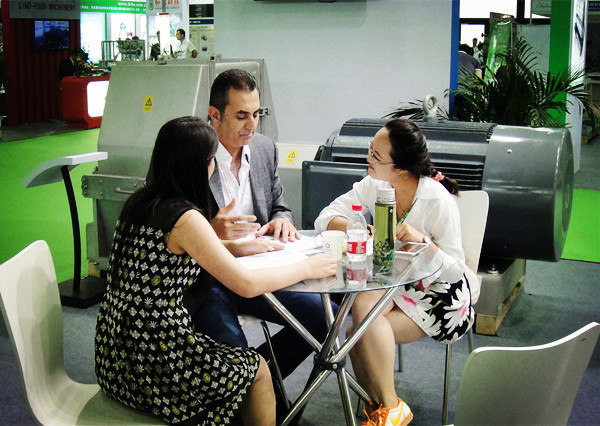 Through this exhibition, Bosida met and know a large number of new customers from home and abroad, and further consolidate the relationship with old customers. We established a good image in the new and old customers, Bosida laid a more solid foundation to spread the starch machinery.